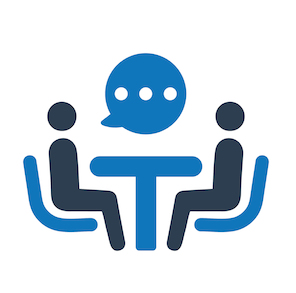 Congratulations, you're about to hire with confidence, maybe for the first time in your life. Confidence in what? That every candidate you'll interview has been vetted with the same attention and thoroughness you would use – if you had the time.

Our cutting-edge online recruitment software costs less than recruiters. But combined with our expert hiring consultants, it delivers better results. There are no hidden fees or suspicious fine print. Our process is simple, and we charge a very reasonable flat-fee.
Get Your First Hire at Reduced Price
Ask about our One-Time Introductory Rate!

Get Your Free Hiring Quote Today Fill out the form, and a hiring consultant will get back to you soon.
All your information will be kept secure.
What our clients say about our recruiting services…

I am not waiting any longer to let you know that we are so thrilled with both additions to our office. The process WAS painless and more efficient that I could have anticipated. I, and the doctor, feel that we have never spent so little time to find two additions to the office that make a huge positive impact on both office productivity and atmosphere. Full testimonial "Coming to work now is such a pleasure having the right staffing in place"
Chaiken Vision
Ophtamology Practice
New York, NY