Time. It's the most precious commodity of all, and it seems there's never enough of it. This is especially true for doctors in the clinical practice environment. In addition to all your patient appointments, you're returning calls and fielding messages from patients, completing what feels like tons of administrative paperwork, and attending various meetings – especially if you practice in a hospital environment. On top of all that, you've also got to manage your employees, which can include recruiting and hiring when needed. What's a doctor to do? Here are some ideas:
Three Mistakes to Avoid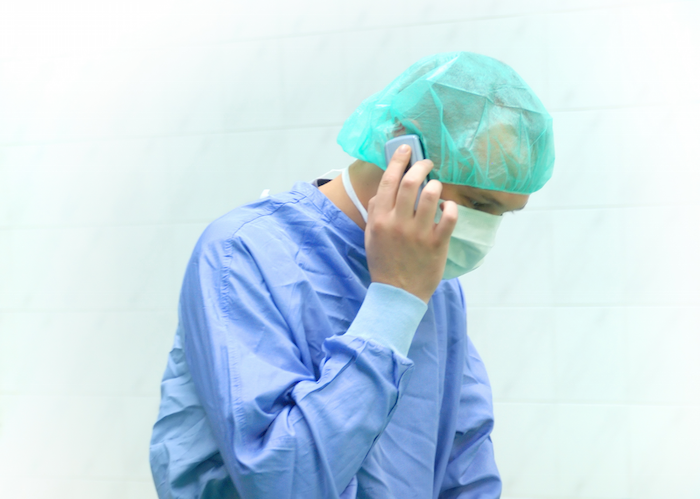 If you're trying to manage your time more effectively, here are three ways to NOT go about trying to squeeze more out of your already busy days:
Shortchanging Sleep. Yes, different people get by on different amounts of sleep, but remember that as a doctor you've got be adequately rested to be on your game. Being well-rested is essential in being able to make the most of what time you do have.
Shortchanging Nutrition. Not only does your body need to be well-rested, it needs to be fueled up properly, and this is one area where garbage-in-garbage-out surely applies. Take the time to eat healthy meals so your body can do everything you're asking it to do.
Shortchanging Responsibilities. No matter how crazy things get at the office, you still have important duties and obligations outside of work, whether it's a spouse and kids or caring for your aging parents, don't try to find more time by taking it away from them. They need you!
Having the Right Tools: Software
I'm not talking about medical equipment here. Instead, I'm talking about software. Having the right electronic health record (EHR) and practice management software can go a long way in making life in your practice easier and more efficient. This is one place where you want to get it right the first time, because switching down the road is royal pain in the neck. Take time to figure out what you need your software to do for you, and make sure you get input from your other medical and administrative staff as well. The software needs to server everyone in your practice. Prioritize your list of needed features and use it to narrow down the hundreds of choices to a short list. Read real user reviews on sites like Software Advice, WhatASoftware, and Capterra. Always make sure you get a full demo to see if it works the way you want it to.
Outsourcing Recruitment
Try outsourcing the recruitment process when you need to hire new employees. It can take up truly ridiculous amounts of time, and if you don't do it right you can end up making a bad hire, which means you'll have to go through the whole process again when the person leaves or you let them go. A recruitment agency will get from you all the particulars of the position and what kind of person you're looking for and then they come up with the pool of qualified candidates. If the agency uses proven scientific methods like the ones used at Painless Hire, you'll have no trouble filling open positions with the best talent that matches your criteria.
Everyone has exactly the same 24 hours of time available during each day. It's how you manage your time that makes all the difference. Use the tips and strategies I've outlined above to make a difference in your day.